Energy Performance Certificate Assessors
Domestic Energy Assessors can now include floor plans to enhance their EPC reports using Visual Building.
Many Energy Performance assessors are now also offering estate agents, home owners and landlords a combined service of providing both an Energy Performance Certificate and report together with the associated floor plans. The same plans can be used as an essential sales aid for an estate agent or for use as health and safety requirements by a landlord. EPC assessors can supply both 2D and 3D floor plans, in colour or in monochrome and in .jpg, .png, .bmp image file formats.
| | |
| --- | --- |
| | |
| 2D Colour floorplan | 3D floorplan |
If you are an Energy Performance Assessor you can now extend your services to your clients with Visual Building. We recommend Visual Building Basic for all Energy Performance assessor's floor plan requirements.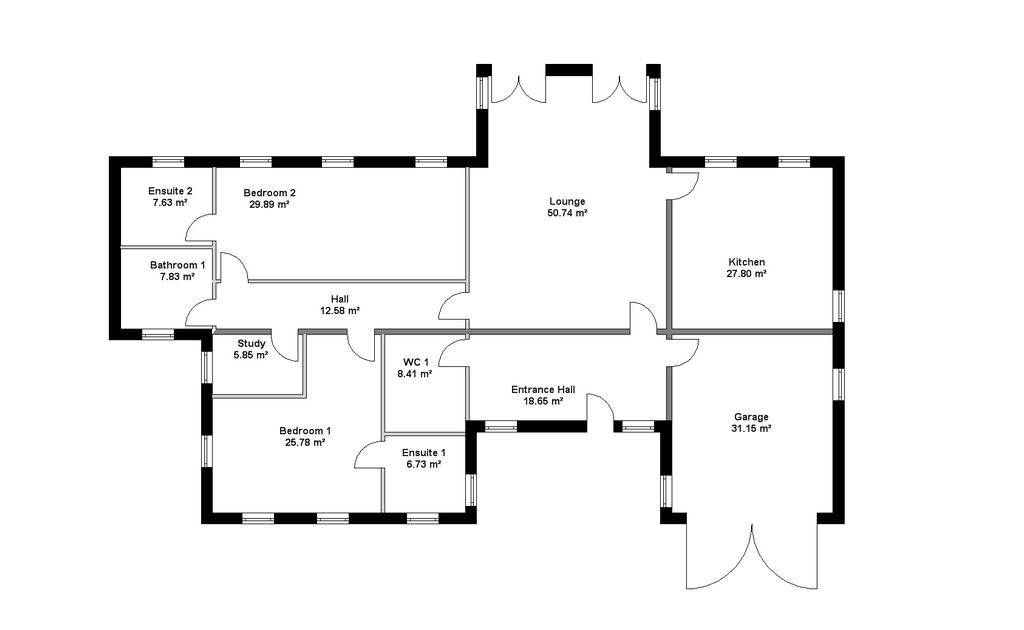 See also Visual Floor Planner
Visual Floor Planner will easily and quickly create 2D floor plans for DEA use, with additional symbols:
Sales Brochures
If you are in the business of selling or letting properties, then you know time cinsuming and expensive it is to create and maintain your brochures. With Visual Building you can quickly create floor plans for your brochures.
Building Regulations
Building Regulations are rules which we are all legally enforced to follow, in the interest of public health, safety and the environment. The Building Regulations promote standards for most aspects of a building's construction, its energy efficiency and the needs of all people including accessibility for those with disabilities.
Building Regulations apply to most building work and therefore it is important to know when approval is needed.
The responsibility for checking the Building Regulations have been met falls to Building Control Bodies - either from the Local Authority or an Approved Inspector from the private sector.
Drawings that are submitted to Building Control are of a much detailed nature than normal planning drawings. Your plans must show your construction methods and materials used. Many support drawing will also need to contain a lot more written detail. The drawings will also need to show detailed dimensioned cross sectional views.
Visual Building is more than capable of providing the drawings that you require to support Building Regulations. As a professional, you still need to know the regulations, but Visual Building is the ideal tool that will allow you to quickly create all your support drawings.
Here are some examples of drawings that relate to Building Regulations:
Building Regulations Part P: Electrical Installation
Example of an electrical installation diagram drawn with Visual Building.