Video Tutorial 30: Floorplans for Estate Agents
Video Link: Floorplans for Estate Agents
Level: Introduction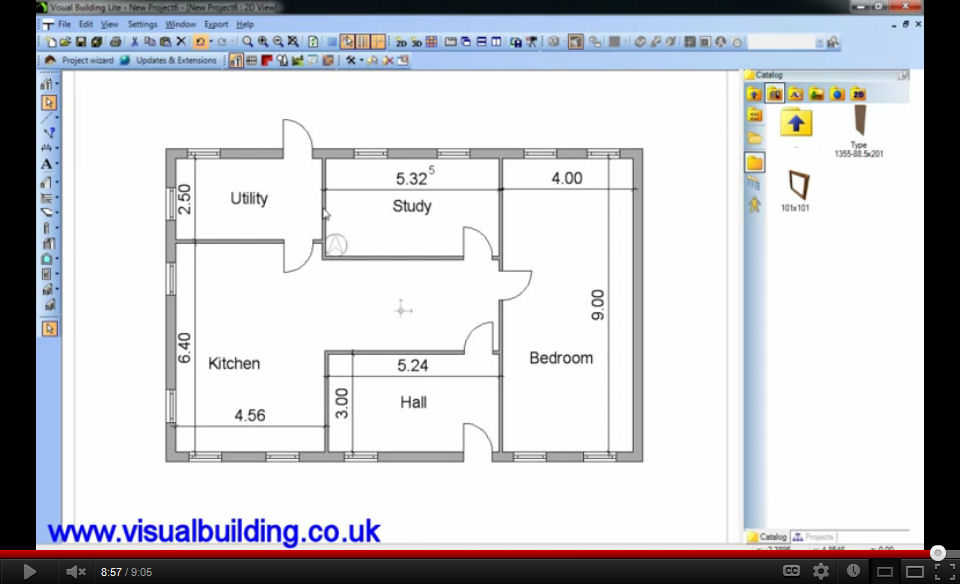 This Visual Building tutorial demonstrates the tools that can be used to create a quality and exact floor plan very quickly. The floor plan is created with Visual Building's project wizard and this is then labelled and dimensioned.
The project wizard method allows you to select a building shape from a standard list and then assign either the internal or external dimensions. The internal wall structure is then very quickly added, text description and dimensions added.
This video is just one of several methods to draw a floor plan and is suitable for all versions of Visual Building.