Video Tutorial 35: Interior Design: Kitchen
Video Link: Interior Design: Kitchen
Level: Introduction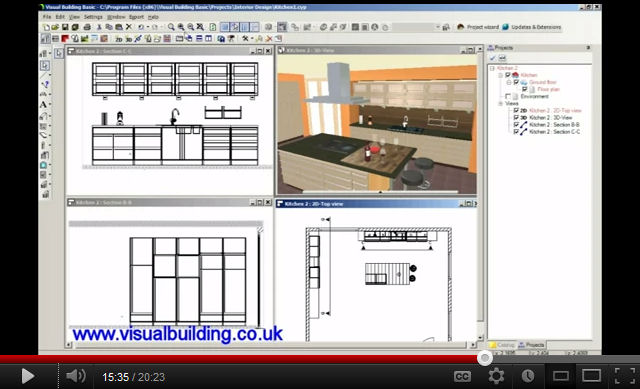 This tutorial video uses a kitchen design to describe the process of using Visual Building for the purpose of interior design.
This video demonstrates how to place furniture and create and record set views from specific positions within a room. It also demonstrates how to create a tiled or textured area and then apply a texture and/or material to that surface. Creating a raytraced image to screen or to file is also demonstrated.
This video is applicable to all versions of Visual Building, except Visual Building Lite which can not create elevation views.
The kitchen furniture catalogue used in this tutorial is the 3D Kitchen Collection 2