Fire Escape Plan for Hotels
As a hotel owner / manager you need to ensure that all guest rooms have adequate fire escape plans and information, allowing the fast and safe evacuation of your hotel. The ideal solution is to ensure that each room is supplied with a fire escape plan designed specifically for that room, showing location of the specific room within the building, and the prime escape routes for that location.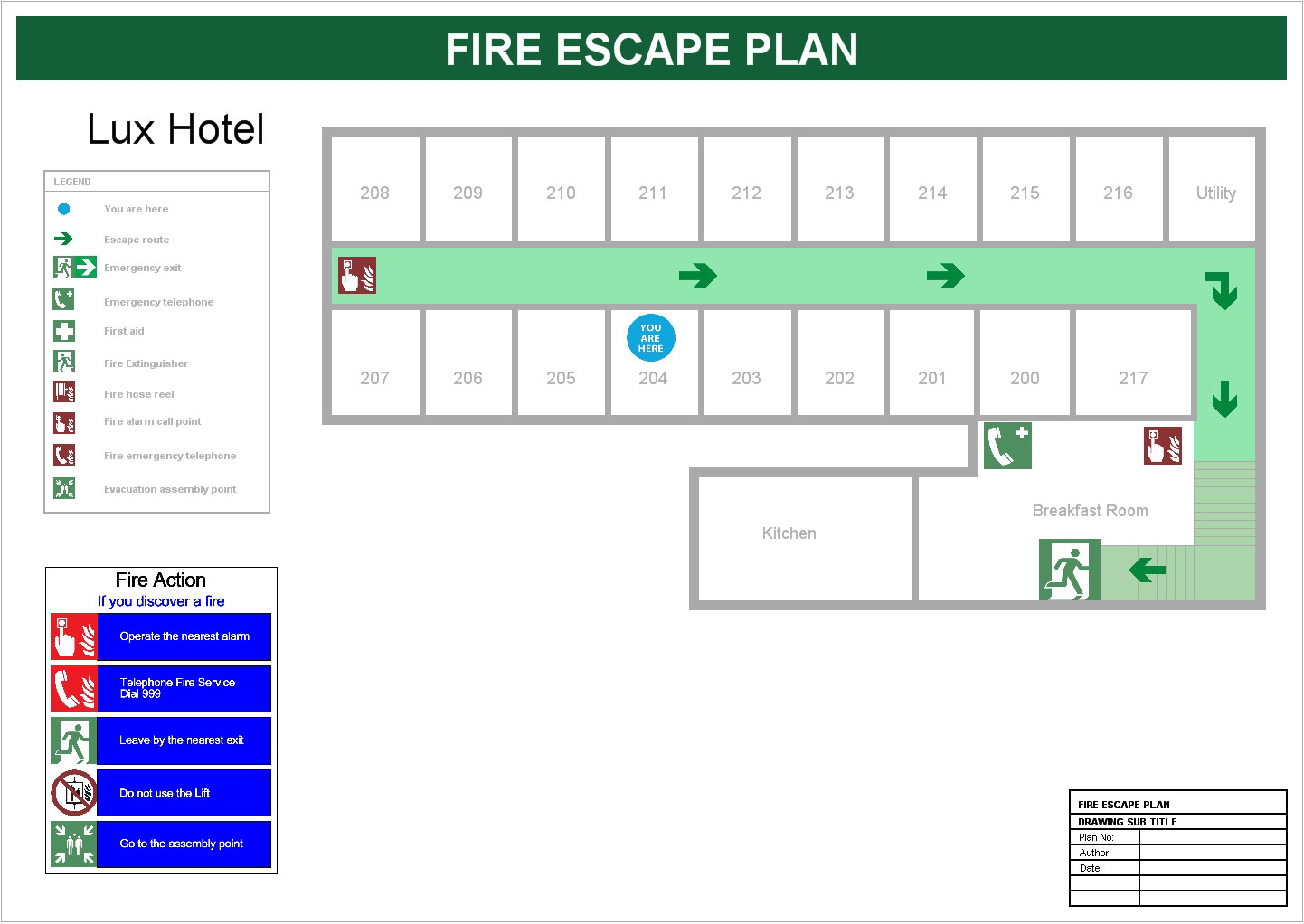 | | |
| --- | --- |
| | You can now create custom Fire Action plates advising your guests of the course of action they should take when they either discover a fire or hear the fire alarm. Using predefined message plates, you simply create your own Action Plates specific for that room and circumstances. This ensures you have no redundant information such as warning the guest not to use the lift when there is no lift. |
If you have a multiple floor hotel, with similar floor layout, you will be able to create a fire escape plan suitable for the entire building and for individual rooms- all from the same project and plan.
If you already have existing floor plans, you can use these to help you create your own professional looking fire escape plan. If you have a printed plan available as an image file (.png, .bmp or .jpg), then you can import this into Visual Building, and use it to trace your floor plan as the first step toy creating your fire escape plan. If you have a cad file available (.dxf or .dwg) then using Visual Building Professional version you can import the 2D cad plan, from which you can then create your fire escape plan.
However it is also very easy and fast to create your own floor plans from scratch, which is how most users are using Visual Building + Fire Escape Plan Catalogue.