All our downloads are accessible from within our forum or from the extended download menu once you are logged in.

To download the free evaluation programs, example projects, you simply need you to register to gain access to the forum and the download page. Although you can read the forum contents without registering, you will not be able to download.

If not registered, please register. Registration is free. We promise not to abuse your email or pass it to any 3rd party. Use the Register button on the right.

If you are already registered then Please login at top of of the Visual Building web page or at top of the forum page.

Logged in users see an extended download menu and can open our download page:




If you prefer downloading versions from the forum, login a the top of the forum page which you can access from the support menu.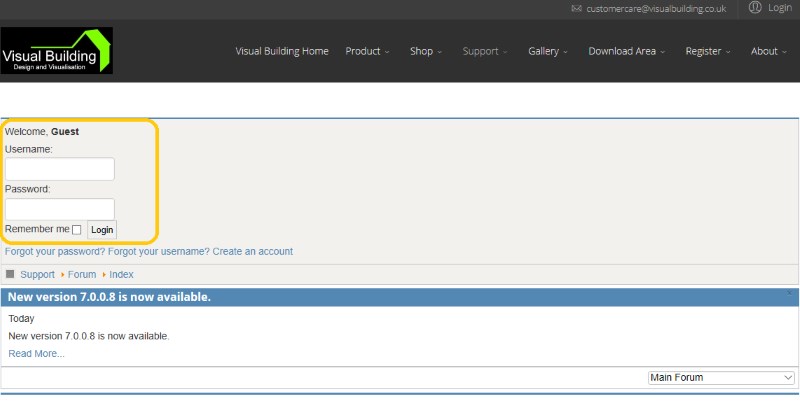 Once logged in open the Download area topic - all versions -

Please note that all trial versions contain all features enabled and are identical to the fully licensed versions. For a full comparision of features between versions please visit the feature comparison page in our products menu.

Alternatively simply request a download link via email at the top of this page. Indicate if you want to try Visual Building Basic, Professional or Visual Building Premium and your Microsoft Windows version, and we will do the rest.