Scalebars - Scalebars as 2D Symbols
In some regions, local authorities insist on scalebars in floor plans, section and elevation views.
In Visual Building we have prepared some scalebars as ready-to-use 2D symbols for this purpose.
All 2D symbols in our catalog were drawn in our software using the normal drawing functions, in this case made of rectangles with different fill properties, lines and text.
Once you have drawn your scalebar with individual elements, you can select it and save it as your own scalebar symbol in our catalog via the context menu. For use in other views and projects.
If you need a special scalebar that is also of interest to other customers, you can email us the specifications and we will create it for you.
You can find these 2D symbols in the catalog in the MISC directory. Simply navigate through the catalog and insert the symbols into any 2D view in your project via drag and drop.
Double-click the symbol to open a dialog with a preview to get an impression before inserting it into the project.
The following video shows how.
Visual Building Basic
Has been developed as an easy to use design and visualisation tool for self builder,extentions..
£39.00


Special online offer



Visual Building PRO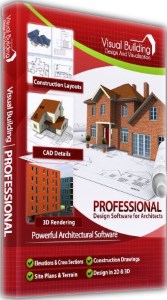 Used by all user groups specifically to create professional plans...
£99.00


Special online offer



Visual Building Premium
Our most powerful design and visualisation tool specifically created for ...
£149.00


Special online offer