Loft conversion design with Visual Building
Layout the loft in your roof space and see how best to use the space. Try out different positions and sizes for your roof windows, and see where best to accommodate that water tank. If you have a loft and want to try out some loft conversion design ideas then start with Visual Building. In the UK the regulations were relaxed in 2008 and many conversions fall within Permitted Development Rights and do not need planning permission. Visual Building will help you design your conversion and allow you to test using Dormer windows or Velux style windows.

A 3D design software such as Visual Building offers a number of advantages.

- You do not have to worry about the contour and height of the walls. All this happens automatically
- You get a correct impression about the height conditions in the loft
- You can accurately check the position and required space of furniture in 3D
- You get all necessary drawings including section views
- with our additional display options in 2D views you can automatically show the height lines in your roof (height lines in floor plans are drawn at a certain clear room height, at 2 m for example) and the shape of the roof
- Roof windows / skylights and dormers can be placed with a few mouse clicks
- Simulate the light conditions in the loft in 3D with the light and shadow calculation (raytracing), adjustable according to the time of day and the geographical position of your building

A completed decorated and furnished loft conversion


Loft conversion 3D views
Visual Building shows your 3D model from any viewer position / perspective.
In addition, you can switch detailed elements visible and invisible and show your loft with or without roof surfaces, with or without wood construction etc. and work in it.

As you can see, the walls automatically adjust to the contour of the roof.


Loft conversion, Skylights / Roof Windows
Roof windows are easy to add and move to try out different lighting combinations.
In our 3D view properties you can specify the date, time and geographical position of your building and with the Raytrace functions you can calculate light and shadow situation for any time of the year. Check how the light falls into your loft in the afternoon of December or noon in July..

Section views of your loft conversion
As with any other planning project you will need one or more sectional views through your loft, which you can easily create with three mouse clicks in Visual Building.
Then you add dimensions in your section view or just measure the clear height and available space at any position.

2D Loft Conversion Plans
A loft conversion project does not need the floor plans of an entire building. Only the floor plan of the loft level needs to be included, however if you would like to include stairs to a lower level, then the lower level plan needs to be included, but not necessarily in detail.

Additional display options in Visual Building allow you to show your roof in different ways. So you can, for example, show height lines in your roof, which are automatically determined from the 3d model and thus show directly where the room height is less than one meter, or from where you have 2 m height.
In the screenshot on the right we have colored both lines and drawn thicker than usual for better visibility. Of course, you can customize both as you wish.

Also possible to show parts of the roof up to an adjustable height with vertical lines. This representation is required in some cases..

Product recommendation for a loft conversion project
Loft conversion projects can be achieved with all versions of Visual Building however we recommend the following products to prepare and design your loft conversion.

Loft Conversion companies.
Its likely that you will encounter some very different loft designs, and will need the ability to edit / move rafters, and merge roof sections. For this reason we recommend Visual Building Premium.

DIY Enthusiast attempting own loft conversion.
In addition to the 2D plans and 3D visualisations, you will need to be able to create elevation views, create roof-cut outs and extensions. For this we recommend Visual Building Professional.

Home owner
If you are a home owner, just experimenting with some ideas on what is possible with your attic, then we recommend Visual Building Basic. If you have a complex shape loft and may need to edit timbers in the loft then you can later upgrade to the Professional or Premium versions.


Visual Building Basic
Has been developed as an easy to use design and visualisation tool for self builder,extentions..
£39.00


Special online offer



Visual Building PRO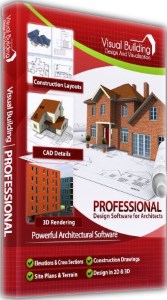 Used by all user groups specifically to create professional plans...
£99.00


Special online offer



Visual Building Premium
Our most powerful design and visualisation tool specifically created for ...
£149.00


Special online offer