Ribbon User Interface
With the release of Visual Building v4.0.1.26 a new user interface was introduced, bringing the look and feel of Visual Building in line with other modern Windows 7 and Windows 8 applications, such as Microsoft Office. The new ribbon bar consists of a large tabbed toolbar, populated with icons and other controls. These tools are group into meaningful groups, normally by their functionality. The ribbon displays different sets of tools depending on the current activity. In addition contextual tab will appear as required. This eliminates the need for multiple toolbar s. This kind of user interface was introduced with Microsoft Office 2007 and became popular with new users. The ribbon user interface is easier to learn, and improves productivity.
Like Microsoft Office, Visual Building's ribbon bar includes an Application menu, and a Quick Access toolbar.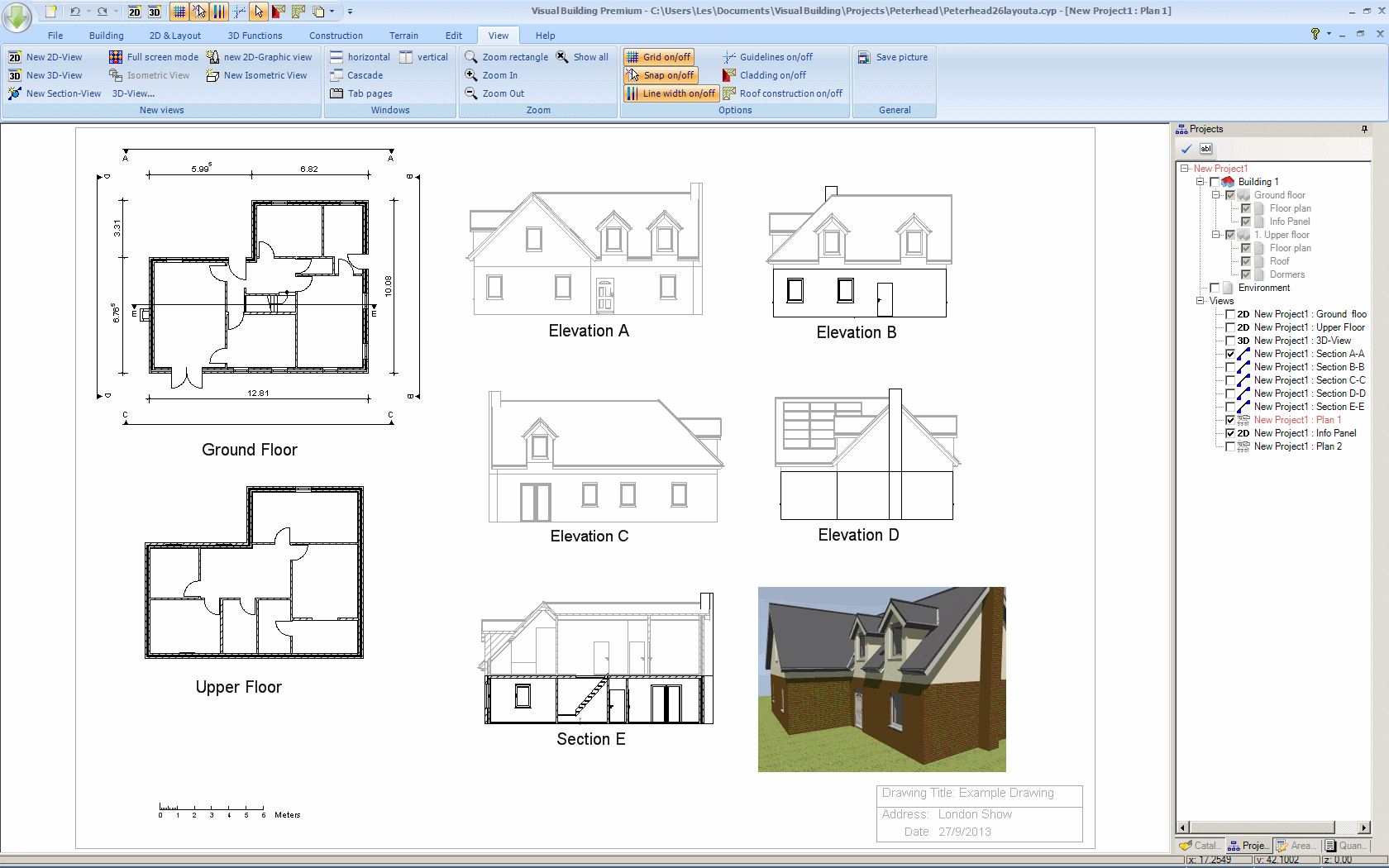 Visual Building's Ribbon User Interface
Visual Building's Toolbar User Interface
Existing users of Visual Building who prefer the familiar toolbar will be pleased to know that you can switch between the new ribbon bar and the previous toolbar style user interface.
---