Building Regulations
Building Regulations are rules which we are all legally enforced to follow, in the interest of public health, safety and the environment. The Building Regulations promote standards for most aspects of a building's construction, its energy efficiency and the needs of all people including accessibility for those with disabilities.

Building Regulations apply to most building work and therefore it is important to know when approval is needed.
The responsibility for checking the Building Regulations have been met falls to Building Control Bodies - either from the Local Authority or an Approved Inspector from the private sector.

Drawings that are submitted to Building Control are of a much detailed nature than normal planning drawings. Your plans must show your construction methods and materials used. Many support drawing will also need to contain a lot more written detail. The drawings will also need to show detailed dimensioned cross sectional views.

Visual Building is more than capable of providing the drawings that you require to support Building Regulations. As a professional, you still need to know the regulations, but Visual Building is the ideal tool that will allow you to quickly create all your support drawings.

Here are some examples of drawings that relate to Building Regulations:
More content about Building regulations
There are many more articles about drawing types and use cases in our GUIDES menu.
Visual Building Basic
Has been developed as an easy to use design and visualisation tool for self builder,extentions..
£39.00


Special online offer



Visual Building PRO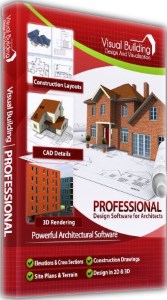 Used by all user groups specifically to create professional plans...
£99.00


Special online offer



Visual Building Premium
Our most powerful design and visualisation tool specifically created for ...
£149.00


Special online offer