Electrical Plans
Visual Building can aid you in all aspects of designing and documenting electrical installations for most domestic, agricultural and commercial use. This includes Telephone, Data, Lighting, TV, Satellite, AV systems, Security, Low Voltage, Heating and Ring. Please note that Visual Building offers no technical advice in designing electrical installations.
Allthough supplied with hundreds of ready-to-use 2D symbols, Visual Building symbol catalogue is extendible allowing you to easily create and add new symbols as required. You can even import existing DXF symbol libraries. (Professional and Premium versions).
Superimpose your routing plans onto your building plan drawings to allow you to plan the optimum wiring layouts.
All versions can create additional 2D symbols from a bmp / png / jpg.
Watch video.
More content for Electrical Plans
There are many more articles about drawing types and use cases in our GUIDES menu. 
Visual Building Basic
Has been developed as an easy to use design and visualisation tool for self builder,extentions..
£39.00


Special online offer



Visual Building PRO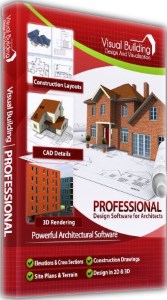 Used by all user groups specifically to create professional plans...
£99.00


Special online offer



Visual Building Premium
Our most powerful design and visualisation tool specifically created for ...
£149.00


Special online offer